We've all been there. You're out and your phone vibrates (I'd say beeps, but then I'd have to call you bad names because who doesn't have their phone permanently on silent in 2020?). It's from bae. You smile, filled to the brim with excitement and anticipation from hearing from them. You open the text and immediately put your phone down like if you don't it might bite. What filth! You smile a devilish grin as you take a moment to collect yourself, hoping no one around you noticed your reaction.
You pick up your phone and look at the text again, still on your screen. It has the same effect but this time you can't take your eyes off the words. The text is so naughty you look around to make sure no one is peeking over your shoulder but you wouldn't even be that upset if someone was because it would mean you would have someone to talk to about it. But no one is around and the dirty little secret is all yours. Yours and bae's, wherever they are.
Wearing the Vesper in public is kinda like that, only you get that same naughty feeling with every single person who even looks at your beautiful, chic little necklace. With everyone who compliments you on it, you have a choice to make: let them in on your naughty little secret, or keep them in the dark. Deciding who to tell it's actually a sex toy is one of the best parts. Even better? Meeting someone who already knows. As an exhibitionist, I love the offhand chance that someone already knows what it is. The whole experience is just so erotic!
Vesper Design
It's just beautiful. Have I mentioned that yet? It's sexy, minimalistic, and chic. If you didn't already know it, you would never guess it's a vibrator. The single button is rather discrete and one of my favorite parts is how long the chain is; it's long enough so that you are able to lift the Vesper over your head to take it off easily without having to fumble around with the clasp – clutch for a quickie when you're playing in public! It comes in silver, rose gold, and 24k gold and can be personalized with your own message engraved.
The Vesper has four mode settings: three increasing speeds and one pulsing mode. For the size, I was pretty impressed with the power behind it.
Pro Tip: Although I've experienced noisier vibrators, as the Vesper is metal, it can be VERY loud if vibrating on a surface that's not flesh, so try not to like…drop it in a room full of people :)
The Vesper charges via USB and comes with a convenient carrying pouch that fits both the toy and its charger.
Not all that glitters is gold
Now, of course, there are some downsides to wearing a vibrator as jewelry, the biggest one being cleanliness. I find myself fiddling with the Vesper all the time when I'm wearing it, both while it's off and as it vibrates in my hand during a casual conversation without anyone else realizing it; sometimes other people touch it as well, not knowing it's a sex toy. Lucky for them, I am diligent when it comes to cleaning after use, but when it comes to using after wearing, I'm not so lucky (unless, of course, I'm getting lucky, and then I win by default).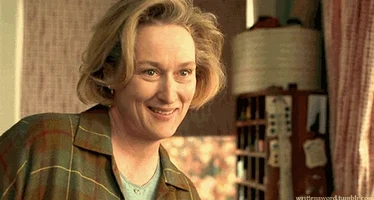 On the regular, however, cleanliness isn't a problem as I wear the Vesper more as jewelry than I use it as a sex toy, but it would be nice if it came with little metal toy cleaning wipes for those occasions I am intentionally wearing it to use it. It would be no more inconvenient to carry them than it would be to carry condoms, and if I'm intending to use the Vesper as a toy, odds are I'm already carrying said condoms. So long as you're careful not to get the charging port wet, a quick, careful little rinse on the go works fine, too, (and if you're anything like me, most spontaneous public hookups happen in bathrooms, anyways).
I do wish it were waterproof, but considering YOU CAN WEAR IT AS JEWELRY, I understand that it can't be everything. There will naturally be sacrifices for the novelty of an inconspicuous and, in my humble opinion, absolutely beautiful necklace. I would buy it even if it wasn't a vibrator (albeit not at the same price point).
More than just a pretty necklace
If I was a betting woman, I would put money on it not being a coincidence that the tip of the Vesper is about the same size as the tip of the clitoris. Just a haunch *insert devilish grin*
Moving it back and forth across my vulva works best for me as the slender Vesper does not cover much surface area, but as vaginas are like snowflakes, I would suggest playing with the Vesper in different ways to see what works best for you. If you have very sensitive lady parts, pressing the Vesper directly on the clit may prove the concentration of the vibes to be pretty intense, if not even too intense if done so for a long time – but again, experimentation is the fun part!
Because of the slimness of the Vesper, it is the perfect toy to supplement other touch with, as it does not take up too much room and can easily fit in tight spaces, pun intended.
She's a keeper
Overall, I am very happy with my gold Vesper, and if I wore any silver jewelry ever, at all, like ever, I would grab me one of those as well. To have a vibrator on hand for nights out that doesn't take up any extra room in my bag and doubles as fashion is if for no other reason, worth the price tag. The empowerment and sexiness it inspires while it's around your neck is something I think only the Vesper can claim, and what a priceless claim it is. Wearable sexual expression, there's nothing cooler in my book!